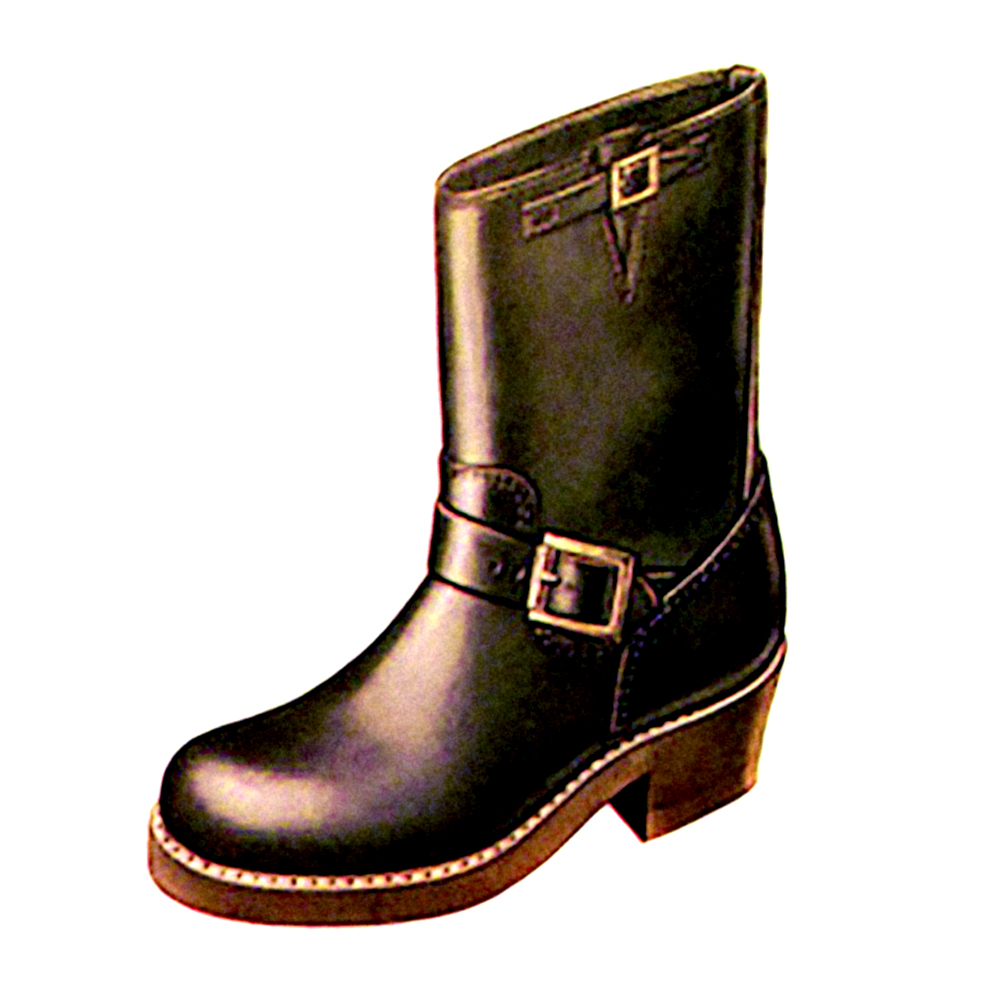 If there ever was an engineer boot that I lusted after, it was the Red Wing 2268. I remember years ago when I would stare at an issue of Lightning, like a 13 year old staring at the centerfold off this month's Playmate, these cool boots on some fishmonger, that liked to ride vintage Triumphs.
They were never available to buy in the States, although some pairs crept in. For some reason these were only available in Japan and Europe. (Still are I suppose) Then came eBay and the rest is history.
PT83, PT91, PT99, these might mean something to die-hard Red Wing fans. This pair is the latter, not as coveted PT99 bought from eBay for $100, but with $500 worth of upgrades. It's like that Honda Accord that has about $3000 worth of aero attachments, but still is a family saloon, fits 5 comfortably. Buckles: $40, $150 labor. Removal of steel toes: $75. Re-Welt, double mid-sole with vintage Cat's Paw heels and soles: $400. Love: Priceless.